In preparation for the strategic framework and our road map out of lock down I discuss what we should be doing as small businesses to prepare for the unlock.
We here at Astral Hygiene have been following the news as closely as you probably have. I think it's fair to say that everyone is desperate for us as a country to get to a state where it is safe to ease the lock down so that everyone can start to get back to a new kind of normality. With the rapidly changing nature of the COVID-19 outbreak, information from the authorities and from the government can change very quickly.
In preparation for opening your business which we believe will happen over the next few weeks, I thought I would take an opportunity to let you know what we know about the preparation's that you as a business owner need to be making to safely open your business.
COVID-19 has affected how people regard the world around them, how they shop how they get out and about how they meet with their friends, how they relax and exercise. Customers are making new routines and finding new ways of doing things and you as a small business owner need to make sure that you understand the way that your customer perceives all of this change and understand how they are feeling and thinking and what they are doing differently now and in the future.
One of the first things that we need to cover is making sure that your establishment is ready to receive customers is the Face; Space; Hands that the UK government have been speaking about throughout this whole lockdown.
There have been a lot of musings and mutterings in both the Scottish Government and amongst the UK Government that medical facemasks are the only way forward. There is a lot of chatter that the reusable facemasks that many people are using to lessen the impact on the environment are not providing a high enough level of protection; and the 3 ply disposable masks that everybody's picking up in the shops are not high enough level of protection either. At Astral Hygiene we have followed the discussions and we are now only selling the Medical Grade Facemasks. These are available in our shop. The price for face masks on the whole has reduced considerably as the markets have them caught up with production. The raw materials are plentiful so these are being manufactured at a fast enough rate to satisfy global demand which is meant that the price has come down. Good News!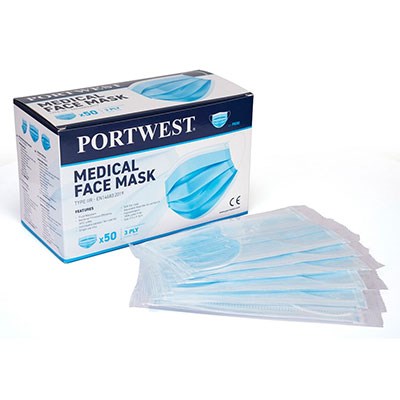 The second lockdown has provided different sorts of challenges for businesses and for individuals. During the first lockdown we were absolutely overrun with individuals desperately phoning looking for hand sanitisers, we have people turning up at our door looking for toilet roll and doctors and nurses phoning around suppliers desperately trying to source hand sanitisers, this is not happening this lockdown. The panic is no longer there, everybody has hand sanitisers as they are being widely sold by the supermarkets. We remain in our niche, a whole-saler selling both 5 litres and 500mls, as well as Purell. Our Purell stock remains low, as this is what the main stream care sector use. We have a wide selection available in our shop. We remain open selling all of the things we have always sold.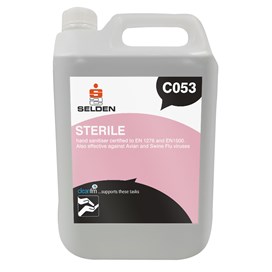 Keeping physical distance is still very important despite the fact that an increasing proportion of the population have been vaccinated against the virus. What many people don't understand about the vaccine for the virus is that we are as a population being injected with the protein coating of the virus, not the virus itself. So once the protein enters your body in the way of vaccine, your body then triggers an immune system response and gets your immune system geared up to fight this protein that your body believes is a virus. Once the fight has been won, your body retains a memory of this protein, and when or if you do eventually get COVID-19 your body has a memory of the protein and triggers the same response meaning your body more ready for battle then it would have been had you not receive the vaccination. This also means that you are not immune to COVID-19 if you have received the vaccination; it just means that your body is in a more ready state to fight the infection if you are infected; therefore, you can still pass it on.
As a food and beverage retailer your continued priority must be to make the customer feel firstly safe and taken care of, you need to be demonstrating stringent, repetitive and consistent cleaning and hygiene practices in a visible way to every customer so that they can see the extent you are going to, to make sure that your customers are safe. This in my opinion needs to be your top priority over and above the customer experience because this will become the new lense with which the customer views you through. After this is all taken care of you can then work on your customer service; the deliciousness of the food; how quickly the drinks were brought; the friendliness of your staff etc. Your number one priority right now needs to be making your customers feel safe; that is the only way that they are going to come back to you.
You can do this through making sure that customers know the procedures that they must follow when entering the premises. This can be done through signage or a more 1:1 personal approach. Maybe a sign at the door saying 'please wait here to be seated' because it is likely that in every establishment moving forward table service will continue to be the only option. Hand sanitisers of course should be provided and it is critical that hand sanitisers with the appropriate level of antibacterial agent or the appropriate level of alcohol. Your hand sanitisers must have over 70% alcohol to kill COVID-19 and keep everybody safe; these need to be placed at strategic places and always need to be kept full. The server needs to be giving every customer a rundown of the regulations and how things will be working moving forward so that everybody's expectations are being managed appropriately. If you do this as soon as your customer walks through the door, they will immediately feel more relaxed and like you've got everything in hand.
With regard to sanitisation we offer a range of sanitisers which are completely safe to use and will kill Both bacteria and viruses and these would include Selgiene Extreme which kills both enveloped viruses to a standard of BS EN 14476 and bacteria to a standard of BS EN 1276 within 30 seconds. We also offer Salvesan which is a market leading breakthrough product which is entirely natural and absolutely safe to use on any surface. This is also accredited to EU Biocide Standards, BS EN 1276 and BS EN 14476. Both of these products supply a belt and braces approach to managing your hygiene, and will provide a sanitary and safe environment for your customers to return to. Both of these products are available in our shop.
If you would like to fog your premises on a regular basis; that is something that is becoming even more popular and something that I'm having increased conversations about. Anyone who has spoken to me in the past about this, will know that it is something that I have had a thorough education about, before embarking upon conversations and giving advice.
We are now in a position to offer fogging machines and chemicals that are safe to use in them.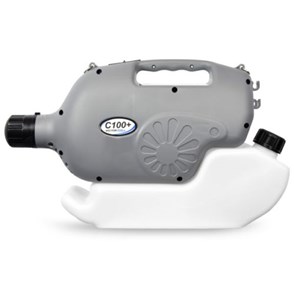 By safe chemicals I am referring to hypochlorous acid, and using hypochlorous acid you do not have to wear any PPE at all. This is the way that fogging should always be done, using a chemical which is harmless to people and pets, yet lethal to bacteria and viruses. I am of course referring to Salvesan.
Using an accredited chemical is sensible, but how do we know that the chemical we are using is accredited when we change the format of that chemical from liquid into fog? We have tested the fogging machines, swabbed areas – sent the swabs to the lab, fogged and then swabbed again. We have unequivocal proof that our fogging machines are not only the safest on the market if you use them with the intended chemical, but they are proven to kill both bacteria and viruses to BS EN 1276 and BS EN 14476. This offering is one of the most advanced and well thought out approaches to fogging, and that is due to our due diligence and patience in bringing the right solution to market.
Let me expand upon Salvesan; Salvesan mimics the human immune system by producing hypochlorous acid to combat viruses' bacteria and other microorganisms. The unique electrodialysis process produces a stable, fast acting biocide which has achieved a full compliance with the EU biocide regulations. This product can be supplied as a ready to use bottle product or in bulk containers, and it carries the all the accreditation necessary including BSN 14476 providing effectiveness against viruses including enveloped viruses and BS EN 1276 bacteria.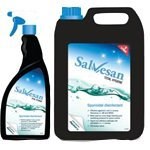 Astral Hygiene is working with the only company to develop successful processes for manufacturing the biocide which keeps it stable when a bottle is opened without compromising its effectiveness; the stability data has been validated by the EU biocides regulators making this an entirely unique product in the market place. The fact that this chemical is mimicking the human immune system by producing the hypochlorous acid is the key to its success.
Hypochlorous acid is produced by our immune system when we detect a contaminant or an infection, the immune system or the white blood cells then go on to produce hypochlorous acid which is the only ingredient in Salvesan. The hypochlorous acid the immune system produces then fights the virus or the infection inside our bodies. The fact that this chemical is solely relying on hypochlorous acid makes it entirely safe to use around children and pets and eateries; on food safe surfaces. That is why we are so confident because we have been provided with unequivocal proof that this chemical is 100% safe to use through a fogging machine.
Fogging has become even more common place and popular as this COVID-19 pandemic has ravaged on. Some customers do find the fact that fogging has been conducted to be more comforting and safer than un-fogged premises. We do not advocate either way, To Fog or Not to Fog….. that is the question. Spray and wipe with an effective chemical is as effective as fogging in a cleaning & hygiene perspective; but it just does depend on how your customers perceive your business and only you as the business owner knows that.
Retail premises of course would benefit from fogging especially if there are lots of items in your shop there regularly being picked up and put down again; this would obviously decrease the amount of time that you would spend spraying and wiping your items on your shelf; especially if they are fragile or if they've got little bits on them and that's difficult to get with a cloth.
Transport would benefit from fogging also because you could just basically put your fogging machine in the bus or in the taxi or where ever it is that you're looking to fog and leave it go in for five minutes or so which would kill any bacteria or viruses. The fog is entirely dry so will not soak or damage or taint or leave any residue on your seats.
Once the strategic framework/road map has been announced I will blog again about anything that I think would be useful in trying to get our society back to normal.
---
This blog was written by

Director of Sales and Operations

at Astral.
,
Please get in touch if there are any particular topics you would like us to talk about on the blog!